Heterocyclization vs Coupling Reactions: A DNA-Encoded Libraries Case
Keywords:
DNA-encoded libraries technology, orthogonal functional groups, coupling reactions, polyfunctional building blocks, heterocyclizations, chemoinformatics, scaffold diversity
Abstract
Aim. DNA-encoded libraries technologies (DELT) are gradually becoming an important part of standard drug discovery toolbox. DELT is looking to find its place between classic low-molecular-weight drug candidates on the one hand, and high-molecular-weight antibodies and peptides on the other hand. On its natural path to overcoming the "childhood diseases" typical for every novel technology, DELT has reached a point where the chemical diversity of DNA-encoded libraries (DELs) becomes an important factor to look out for. In this paper, we aim to take a closer look at the chemical diversity of DELs in their present state and find the ways to improve it.
Results and discussion. We have identified the DEL-viable building blocks from the Enamine Ltd. stock collection, as well as from Chemspace Ltd. virtual collection, using the SMARTS set, which takes into account all the necessary structural restrictions. Using modern cheminformatics tools, such as Synt-On, we have analyzed the scaffold diversity of both stock and virtual core bi- and tri-functional building blocks (BBs) suitable for DNA-tolerant reactions. The identification of scaffolds from the most recently published on-DNA heterocyclization reactions and analysis of their inclusion into the existing BBs space have shown that novel DNA-tolerant heterocyclizations are extremely useful for expanding chemical diversity in DEL technologies.
Conclusions. The analysis performed allowed us to recognize which functional groups should be prioritized as the most impactful when the new BBs are designed. It is also made clear that the development of new DNA-tolerant reactions, including heterocyclizations, have a significant potential to further expand DEL molecular diversity.
Supporting Agency
The authors received no specific funding for this work.
Downloads
Download data is not yet available.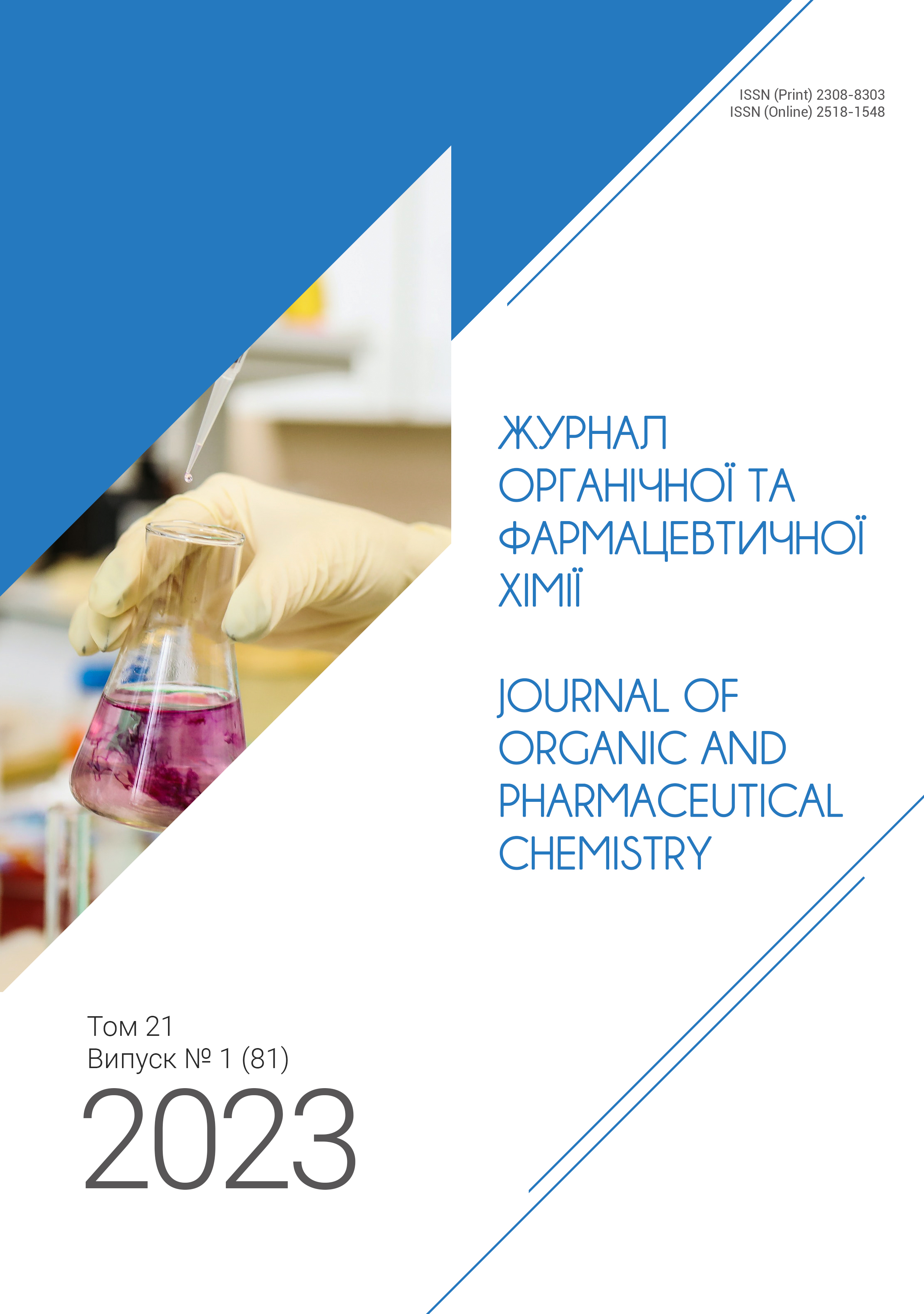 Downloads
How to Cite
(1)
Oksiuta, O. V.; Pashenko, A. E.; Smalii, R. V. .; Volochnyuk, D. M.; Ryabukhin, S. V. Heterocyclization Vs Coupling Reactions: A DNA-Encoded Libraries Case. J. Org. Pharm. Chem. 2023, 21, 3-19.
Section
Advanced Researches
License
Copyright (c) 2023 National University of Pharmacy
This work is licensed under a Creative Commons Attribution 4.0 International License.
Authors publishing their works in the Journal of Organic and Pharmaceutical Chemistry agree with the following terms:
1. Authors retain copyright and grant the journal the right of the first publication of the work under Creative Commons Attribution License allowing everyone to distribute and re-use the published material if proper citation of the original publication is given.
2. Authors are able to enter into separate, additional contractual arrangements for the non-exclusive distribution of the journal's published version of the work (e.g., post it to an institutional repository or publish it in a book) providing proper citation of the original publication.
3. Authors are permitted and encouraged to post their work online (e.g. in institutional repositories or on authors' personal websites) prior to and during the submission process, as it can lead to productive exchanges, as well as earlier and greater citation of published work (see The Effect of Open Access).