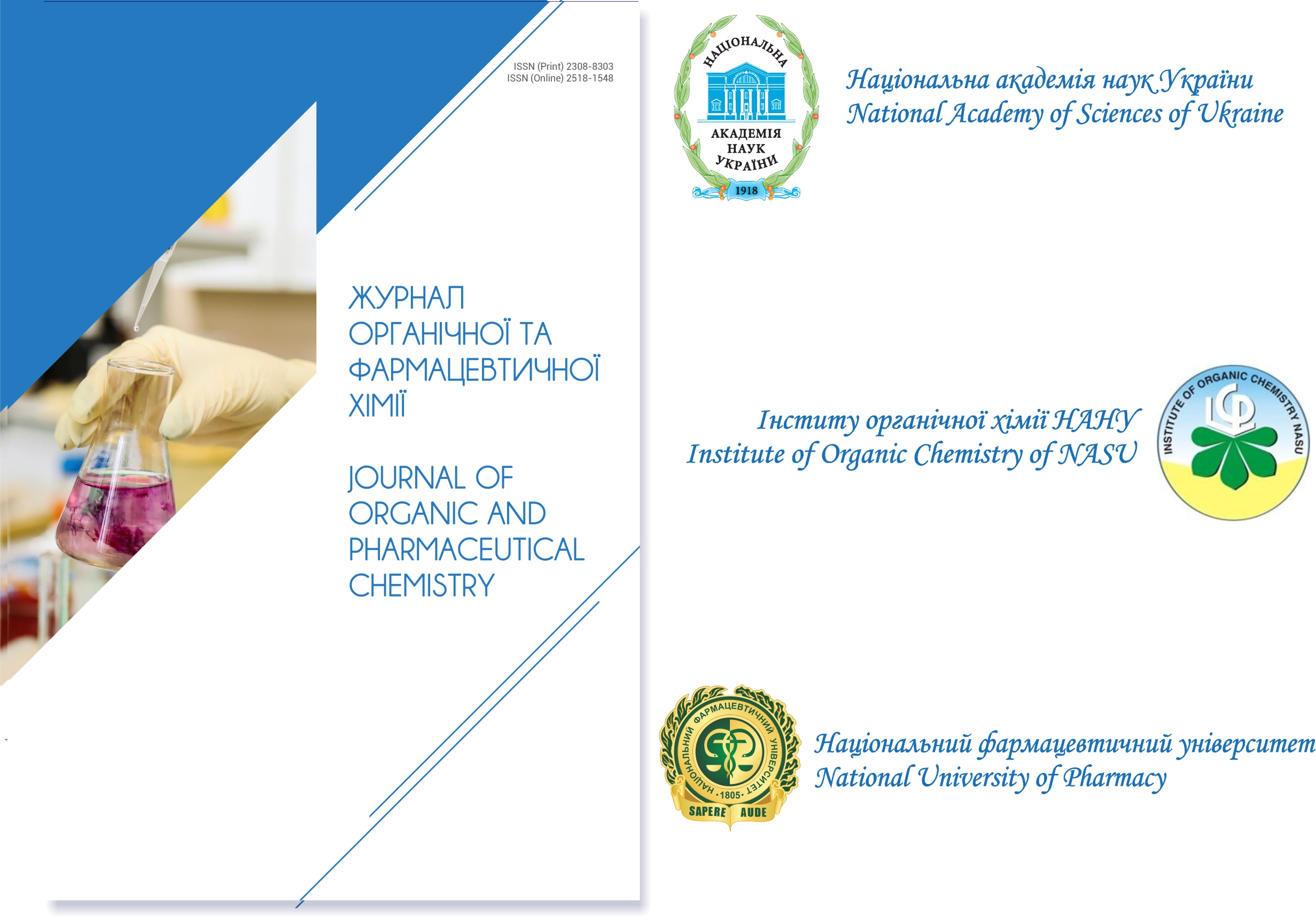 About the Journal
«Journal of Organic and Pharmaceutical Chemistry» was begun to publish in 2003 and is regarded as assignee of «Fìzìologìčno aktivnì rečovini» journal that was founded in 1966. The journal was established by National Academy of Sciences (NAS) of Ukraine in cooperation with Institute of Organic chemistry of NAS of Ukraine and National University of Pharmacy (state registration certificate КВ №23086-12926ПР, 05.01.2018, ISSN 2308-8303 (Print); ISSN 2518-1548 (Online)). The journal is included in the List of specialized scientific editions of Ukraine for publishing results of PhD works in the fields of chemistry and pharmacy approved by the Ministry of Education and Science of Ukraine (decree of the Ministry of Education and Science of Ukraine №1643, 28.12.2019, category "B").
Vol. 21 No. 3 (2023): Issue in Progress
Original Researches
A series of compounds containing heterocyclic cores and gem-difluorocycloalkyl substituents was obtained under conditions of the parallel synthesis (i.e., simultaneous performance of reaction procedures, treatment of the reaction mixture, and product isolation for a number of similar transformations) using the reductive amination – the "Nitrogen deletion" reaction sequence. The synthesis of the target compounds commenced from heteroaromatic aldehydes and the corresponding gem-difluorocycloalkyl or (gem-difluorocycloalkyl)methyl amines and included the NaBH3CN-mediated reductive amination and "Nitrogen deletion" upon the action of Levin's anomeric amide. It has been shown that the method can be used to obtain compounds with the aforementioned structural fragments separated by one or two methylene units. The developed protocol allowed for the preparation of a 12-member compound library (67 % synthetic efficiency). Therefore, this novel synthetic methodology is suitable for decorating heterocyclic cores with sp3-enriched substituents that are attractive for medicinal chemistry.

Nitration of aromatic aldehydes with difluoromethoxy group results in the partial ipso-substitution of the aldehyde group if difluoromethoxy group is located in the para-position to the aldehyde group. The presence of a chlorine atom in the meta-position to the aldehyde group increases the contribution of the ipso-substitution, while the presence of a chlorine atom in the ortho-position to the aldehyde group reduces it. The presence of strong donors (alkoxy groups) in the molecule eliminates the contribution of the ipso-substitution.
View All Issues